Questions You Should Ask Yourself Before choosing Your Bridesmaids Tribe
"Firstly, be around people that are good for your soul, because behind every successful woman is a tribe. A tribe of women who could choose to compete, but take the higher road of collaboration instead."

 Cover Photo credit https://www.instagram.com/chadwoo_images/
Does this sound familiar? Are you one of the lucky ones, who have a true friendship group? It is so important on the day of your wedding to have your closest of friends and family around you in the morning getting ready & helping you plan your wedding step by step. You need support not drama!
Your wedding is one of the most important days of your life, so it makes sense to put some serious thought into who will be in your wedding party, particularly to avoid moments like these:

Some of the older rules of choosing your bridesmaids created even more stress.
In the past, brides and grooms were expected to have an equal number of women and men in the bridal party, to balance the lineup at the altar and for each person to have someone to walk with after the ceremony. However, that isn't always what's best for the event, so you don't have to balance it to make it perfectly even.
Another one of the old rules, which I recently found out whilst researching this topic, is that "back in the day" you were expected to have a certain number of bridesmaids per number of guests! This is also unrealistic, although it might be awkward to have 12 bridesmaids if you only have 50 people in attendance. It's still up to you how many you have based on your wishes and relationships with the people involved. If you want everyone in attendance to be in your wedding party, it's completely up to you!


Here are some things to consider:
How much space you'll have at the altar or open ceremony
Cost for each person in your wedding party
How many people will attend the wedding
Size of families on both sides
Make your list! This is the easy part, the hard bit, is making sure you are choosing the right people to ask. Ask yourself these questions:
Is the person reliable, or is she always late? Does she consistently stand you up, or if she says she'll do something but never follows through.
Does she have time? Someone who has a new baby or job or perhaps has just got engaged too, may be preoccupied with her new responsibilities and planning and may not have the time you need for her to commit to wedding preparation.
You need to determine what you expect from your bridesmaids. Do you want them to be actively involved in the planning and dress selection? Or do you want them to concentrate strictly on their role in the ceremony?  Choose wisely: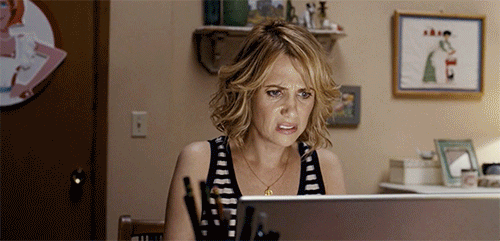 Narrow down your choices and start with friends from high school, close friends from work, future sister-in-laws, and cousins. Do you choose the friend who's been in your life for longer than you can remember, but you don't keep in touch with very often, or your newer best friend who you see every week? Start by making a list of everyone you think you might like to include. 


Then continue to ask yourself these questions:
Why do I want this person as my bridesmaid?
Will I still talk to her in 20 years?

 You'll have memories and photos of your wedding for the rest of your life.

Who will make you the happiest? 

If you are having a difficult time making a decision but have to limit the number of bridesmaids, think about your relationship and who will be around long after the wedding. In many cases, family comes first because they'll be the ones who are still there, no matter what.

Who will get along best with the group? 

Between your hen's party,

 bridal shower, wedding planning sessions and the big day, all your bridesmaids will end up spending lots of time together. Make sure they get along!

Who will help you plan your hen's party and will be excited to wear even the most heinous chiffon dress and not make the bridesmaid dress shopping all about them? 

You can't exactly "un-ask" someone to be a 'maid — which is why it's so important to really consider who you want by your side on your wedding day 

before

 you ask them

 
Who are you including just because you were in their wedding? R

emember that you can't make everyone happy.

What will I expect from my bridesmaid? Some brides like to give each attendant very specific responsibilities, but others are more laid back and just want to enjoy their bridesmaids' company. Which side of the spectrum do you fall on? Will this friend be willing to contribute to the planning?
We'd like to make choosing your bridesmaids an easy task. So if you are a bride-to-be, a past bride, a friend who has been in this situation before & you can offer & share some advice for our readers, we would love to hear from you! Comment below.
To conclude, finalize your list, and then sit on it for a week to be doubly sure before you ask.
---